Electrochemical Energy
Renewable energy sources offer a sustainable solution to meet the energy needs of the future. To overcome the intermittency of solar and wind we are focusing on strategies to address energy storage and conversion using batteries, fuel cells, and electrolyzers in transformative ways.
Addressing the Global Energy Crisis
The Columbia Electrochemical Energy Center (CEEC) is using a multiscale approach to discover groundbreaking technology and accelerate commercialization. CEEC joins together faculty and researchers from across the School of Engineering and Applied Sciences who study electrochemical energy with interests ranging from electrons to devices to systems. Our industry partnerships enable the realization of breakthroughs in electrochemical energy storage and conversion.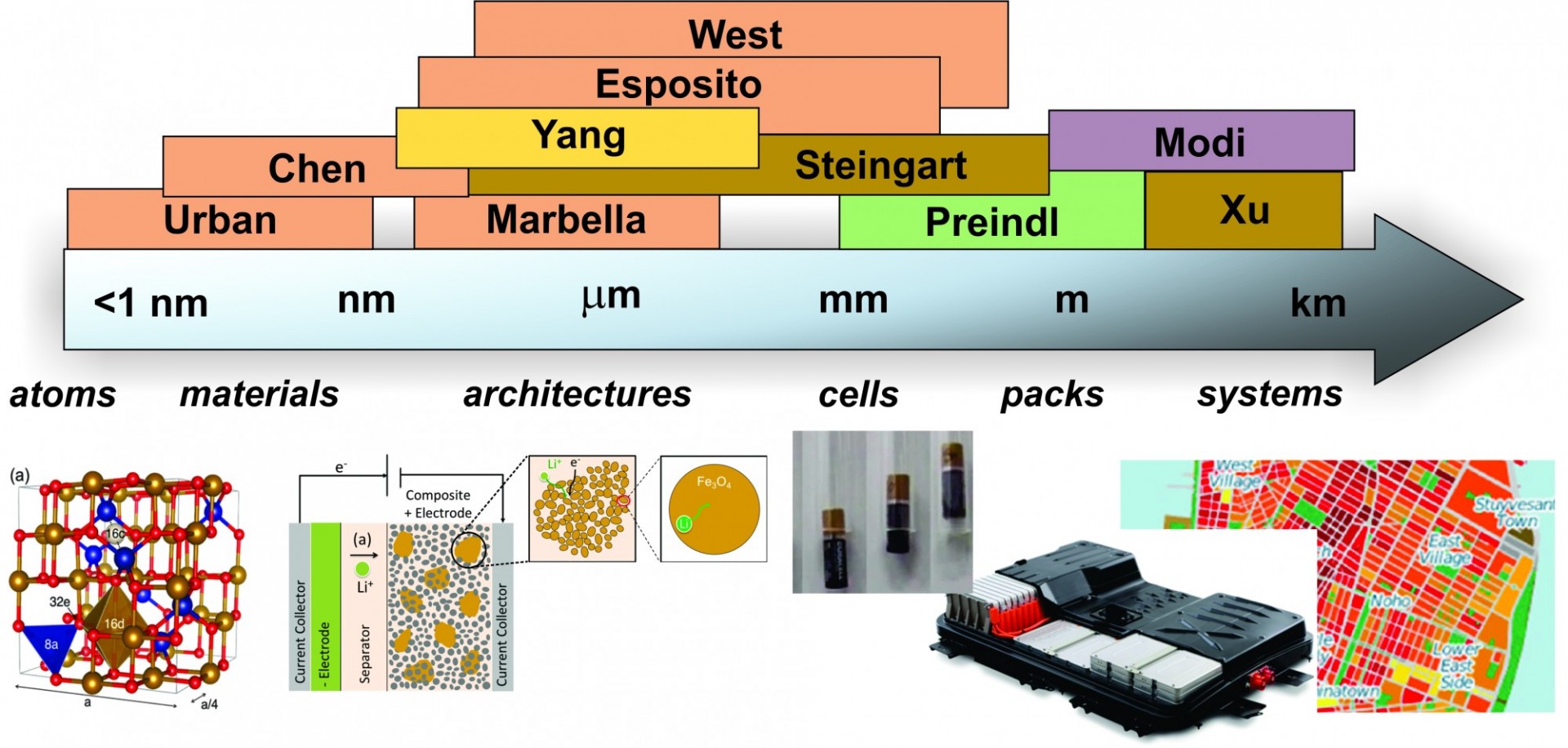 October 05, 2021
We are proud to present the Junior Faculty in Batteries: The Next Generation of Energy Storage virtual symposium that is taking place on December 10, 2021 from 10:30am-6:00pm EST, organized by Professor Lauren Marbella. This symposium features rising stars in the battery field who have been impacted by the COVID-19 pandemic and lack of in-person meetings. Leaders in the energy storage field are presiding over sessions and discussions, including a panel on how to navigate the tenure and promotion process during COVID-19, with closing remarks by Nobel Laureate M. Stanley Whittingham.
December 22, 2020
Awarded annually to a graduating senior who has actively engaged in research within the Columbia Electrochemical Energy Center and has plans for a career in clean energy technologies, this award honors the late Paul Duby, a SEAS professor, renowned expert in electrochemical systems, and tireless advocate for students. Students from any SEAS department are eligible and will be nominated by their CEEC advisor and should have demonstrated the ability to articulate the
June 10, 2020
Dear Students and Friends of the CEEC:
We are committed to being an anti-racist organization. The long existent and stark inequalities that minimize, marginalize and endanger the lives and contributions of all Black, Indigenous, and People of Color (BIPOC), and the systemic behaviors that give cover to the wrongful deaths of so many, have been brought into the forefront by the murders of George Floyd, Breanna Taylor and Ahmaud Arbery and the deaths of so many more due to societal conditions that have worsened the effects of COVID-19 on BIPOC communities.