Electrochemical Energy
Renewable energy sources offer a sustainable solution to meet the energy needs of the future. To overcome the intermittency of solar and wind we are focusing on strategies to address energy storage and conversion using batteries, fuel cells, and electrolyzers in transformative ways.
Addressing the Global Energy Crisis
The Columbia Electrochemical Energy Center (CEEC) is using a multiscale approach to discover groundbreaking technology and accelerate commercialization. CEEC joins together faculty and researchers from across the School of Engineering and Applied Sciences who study electrochemical energy with interests ranging from electrons to devices to systems. Our industry partnerships enable the realization of breakthroughs in electrochemical energy storage and conversion.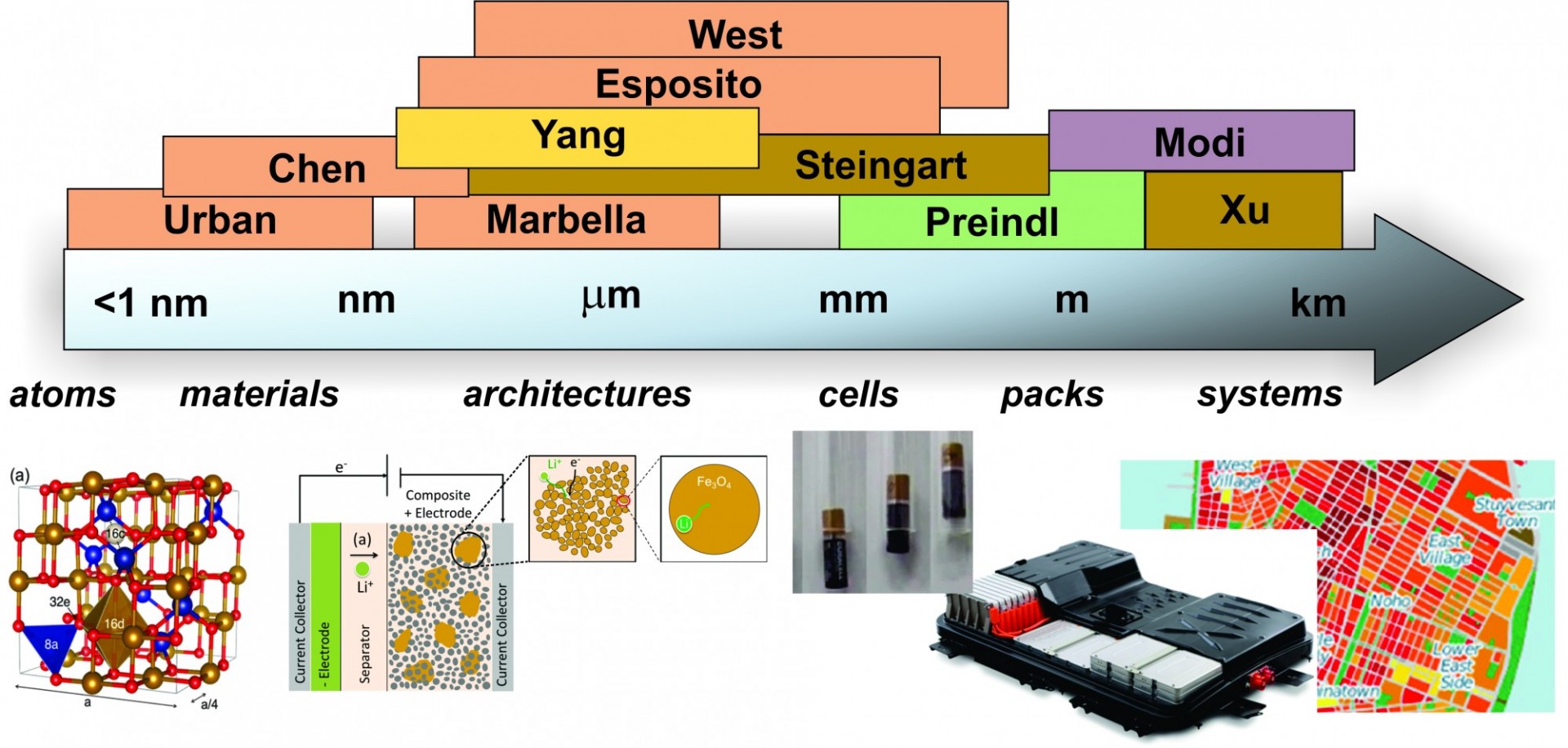 March 05, 2020
Recycling of transition metals from spent batteries and fuel cells typically involves high-temperature processes, the optimization of which is expensive and requires specialized reactors.  This two-year NSF project with a total budget of ~$1.4M aims at laying the foundation for the computational prediction of chemical and electrochemical reactions at high temperatures.
January 15, 2020
Xu joins Columbia University as an Assistant Professor in Earth and Environmental Engineering, with an affiliation in Electrical Engineering. His research aim is to develop sustainable energy systems by facilitating the adoption of emerging technologies and new market designs.
October 09, 2019
CEEC and SEAS is proud to honor this year's Nobel Prize in Chemistry Winners, Professor John Goodenough, Professor Stan Whittingham and  Dr. Akira Yoshino. These three researchers tamed one of the most violent and unstable elements and over four decades led the engineering charge to turn reaction so safe we can use it in our pockets without a second thought. The ubiquity of the lithium ion battery is a testament to the impact of this innovation.