Electrochemical Energy
Renewable energy sources offer a sustainable solution to meet the energy needs of the future. To overcome the intermittency of solar and wind we are focusing on strategies to address energy storage and conversion using batteries, fuel cells, and electrolyzers in transformative ways.
Addressing the Global Energy Crisis
The Columbia Electrochemical Energy Center (CEEC) is using a multiscale approach to discover groundbreaking technology and accelerate commercialization. CEEC joins together faculty and researchers from across the School of Engineering and Applied Sciences who study electrochemical energy with interests ranging from electrons to devices to systems. Our industry partnerships enable the realization of breakthroughs in electrochemical energy storage and conversion.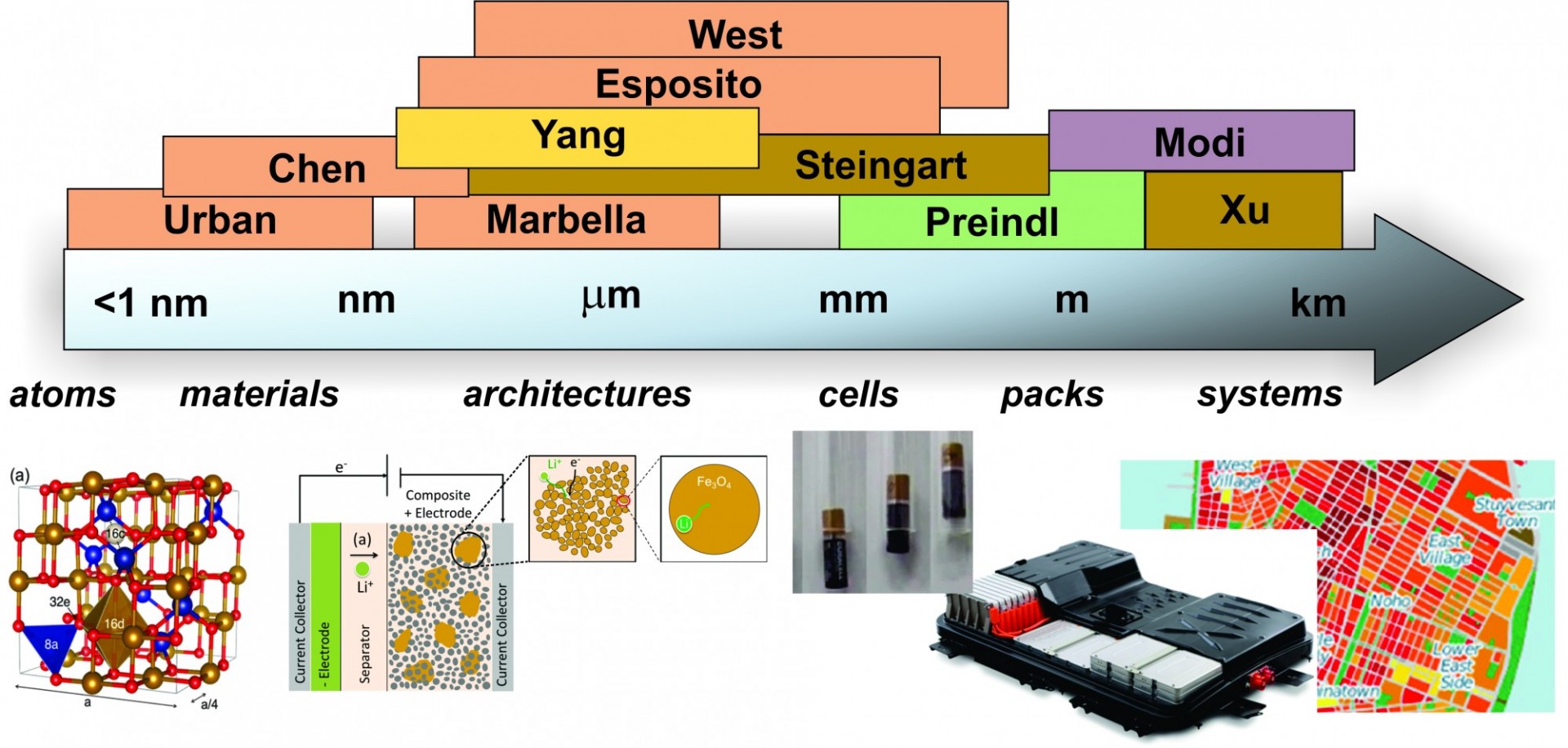 August 13, 2019
Investigation of Lithium Ion Battery Electrodes: Using Mathematical Models Augmented with Data Science to Understand Surface Layer Formation, Mass Transport, Electrochemical Kinetics, and Chemical Phase Change
July 15, 2019
Lauren won this award with researchers at the University of Cambridge, Diamond Light Source, and the Advanced Photon Source for the development of high rate niobium tungsten oxide electrodes for lithium ion batteries, which was published in Nature. The annual Award, now in its 41st year, is sponsored by CBMM and administered by Beta Technology. The award winners will be presented with their medals at the Institute of Materials, Minerals and Mining (IOM3) 2019 Premier Awards Dinner, to be held in London on 11th July.