Design, Characterization and Implementation of Next Generation Energy Storage                                                                                       
Leadership team:
Alan West, CEEC co-Director and Samuel Ruben-Peter G. Viele Professor of Electrochemistry
Dan Steingart, CEEC co-Director and Stanley-Thompson Associate Professor of Chemical Metallurgy
Jeff Fitts, CEEC Executive Director
Electrochemical Energy
Renewable energy sources offer a sustainable solution to meet the energy needs of the future. To overcome the intermittency of solar and wind we are focusing on strategies to address energy storage and conversion using batteries, fuel cells, and electrolyzers in transformative ways.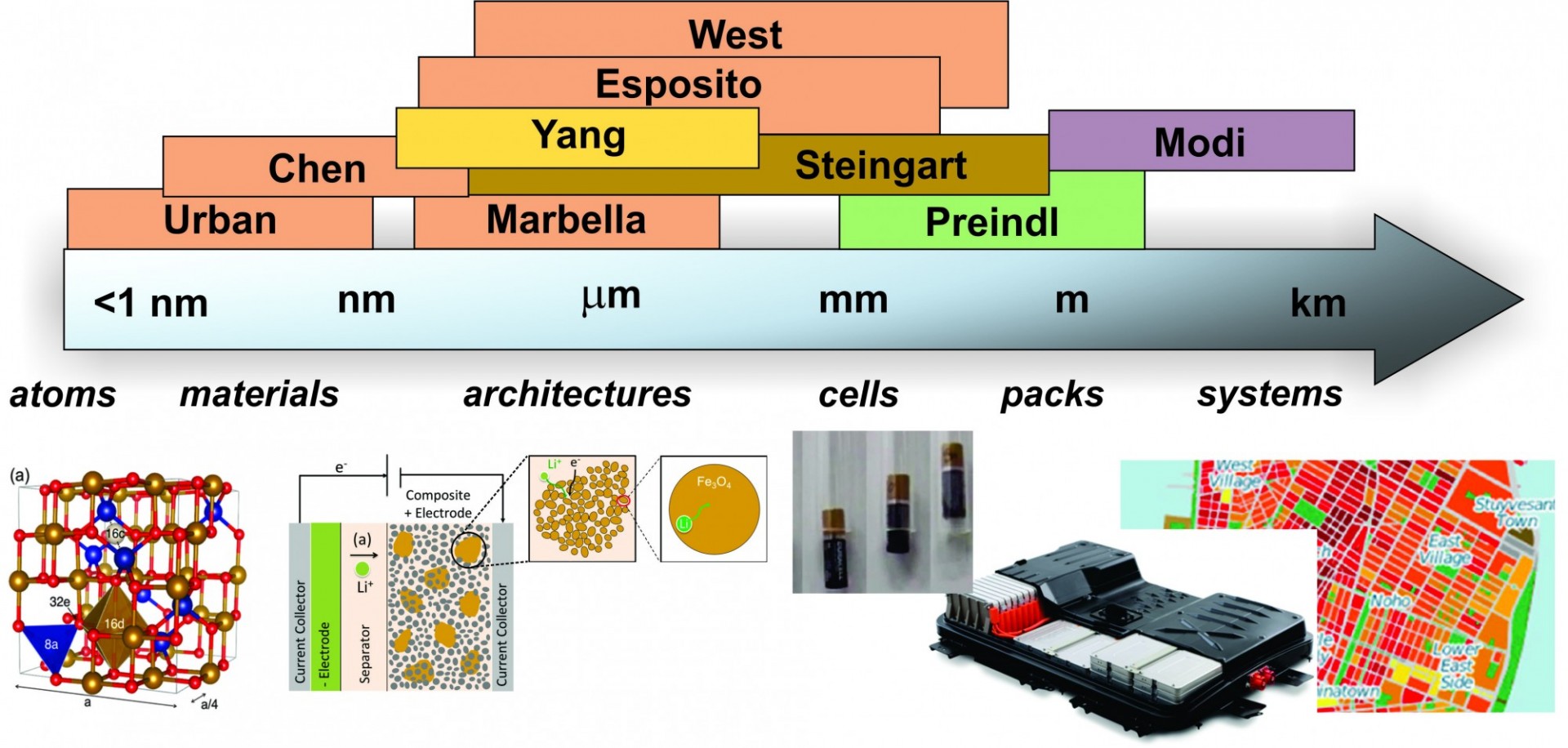 Addressing the Global Energy Crisis
The Columbia Electrochemical Energy Center (CEEC) is using a multiscale approach to discover groundbreaking technology and accelerate commercialization. CEEC joins together faculty and researchers from across the School of Engineering and Applied Sciences who study electrochemical energy with interests ranging from electrons to devices to systems.
Industry Engagement
The Center seeks to foster strategic collaborations with organizations interested in applying advanced innovative research to develop solutions for society's most pressing energy storage needs. The goals of the membership program include:
To provide a platform of active, bi-directional knowledge exchange between the academic research community and commercial development partners;
To facilitate engagement of member companies with Center faculty and students around specific research projects, and to provide early access to research results and inventions;
To provide access to unique Center resources: facilities, expert advice, and our expanding technology development community;
To contribute toward member company exposure at Columbia and the wider academic community; and
To support the talent recruitment activities of member companies, including opportunities for direct student support and engagement through the CEEC Scholars program.
Membership Levels
The center has developed three membership levels to provide different level of engagements. In order to foster ambitious collaborative projects with stable funding and sustained productivity, we encourage companies to become members for a period of at least three years.
Annual Membership Fees:
Charter Members:                      $250,000
Members:                                  $125,000
Affiliates:                                   $25,000
Membership Benefits: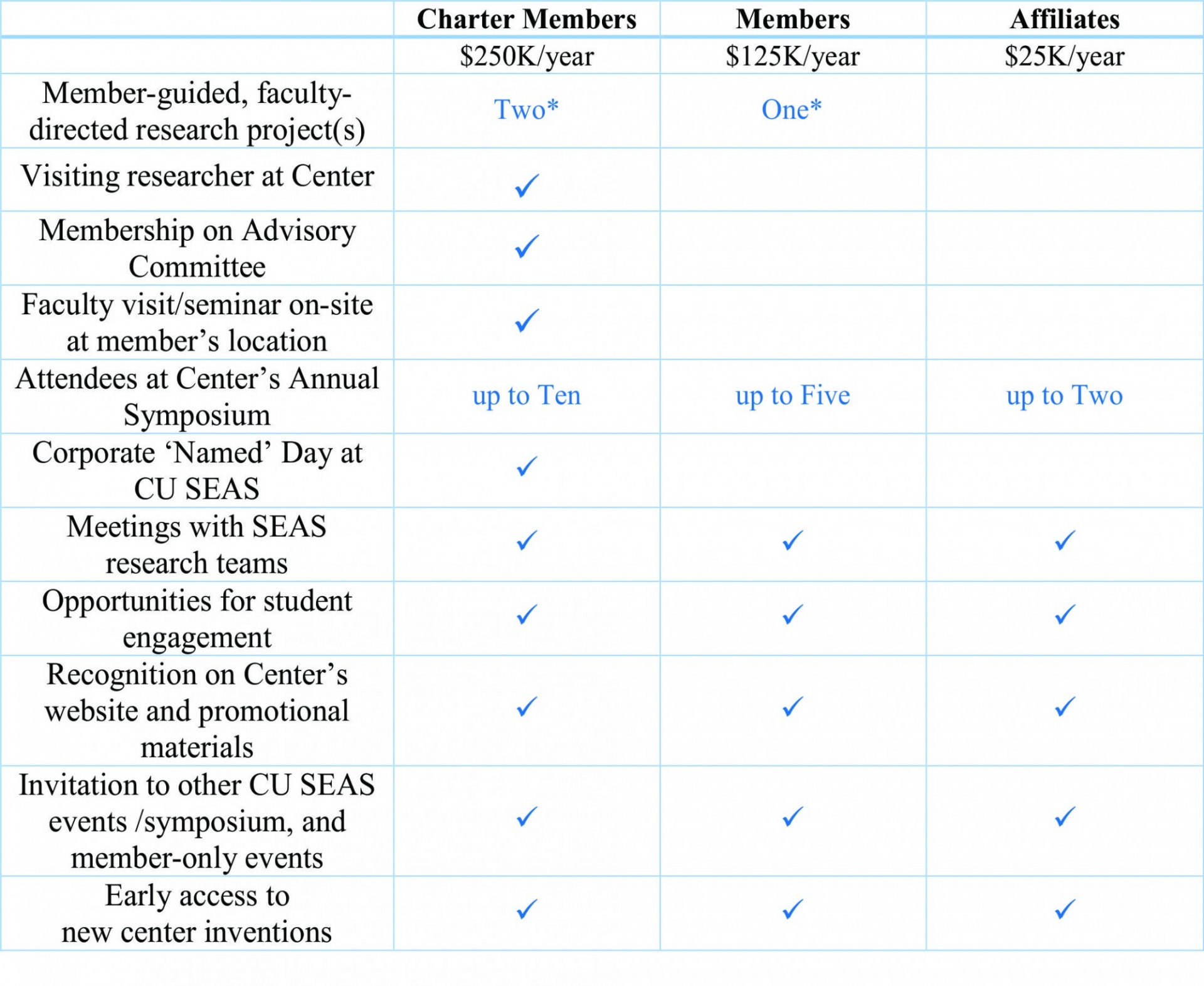 * In consideration of Company's support of the Center and the Research Projects, the Member will get a time-limited, non-exclusive, non-transferable, paid-up, royalty-free license to use all Inventions and Research Information developed in the performance of Research for Company's internal, non-commercial purpose, and an exclusive, time-limited option to negotiate a license to Inventions and Research Information developed in the performance of Research Projects under the Research Agreement. Further details can be found in the CEEC Membership Agreement.
For more information, please contact: Jeff Fitts (email: [email protected])